Abstract ceramic sculpture, realistic charcoal drawings and acrylic paint sculptures are under one studio located in Bozeman, Montana. Here you will find artwork that is unusual, interesting and engaging to the art lover. In the following pages, you will see works of art that are both abstract and realistic, showing an underlying recognition of the emotional forces that form the elements of the world around us. So, we offer a fine selection of original Abstract Ceramic Sculpture original Western Realistic Charcoal Drawings, Western Fine Art Prints of selected original drawings, and Abstract Acrylic Paint Sculptures or Realistic Acrylic Paint Sculpture.
&nbsp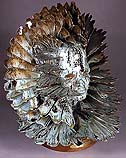 The ceramic sculptures* render the abstract emotive forces found in all things, accompanied by an underlying realistic western "armature" that reveals itself in the heart of the viewer. With the western realism manifested by Larry's realistic charcoal drawings, an underlying abstract focus is displayed that is not always obvious, but is very much present.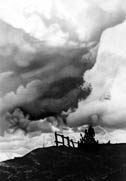 In the past, his art centered around drawing western realism, and his realistic charcoal drawings* have been in many shows and competitions. As a result, he has an extensive résumé of awards for his western drawings. For a partial list of shows and awards for his charcoal drawings, please see Awards and Exhibitions . For an artist's statement regarding the charcoal drawings, please click Realistic Charcoal Drawings statement.
&nbsp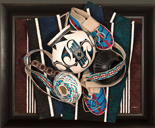 Acrylic paint sculpture* has been added to Larry' art dimensions which is sculpture made entirely from acrylic paint and acrylic mediums.

These acrylic paint sculptures allow for the blurring of the lines between what is painting and what is sculpture. This is accomplished by using sculptural elements for the painting itself and visa versa, using paint to make sculptures. There is also the dimension of blurring the lines between paint and clay as share are many similar properties. &nbspPlease click: Realistic Acrylic Paint Sculpture or Abstract Acrylic Paint Sculpture.
&nbsp
"It is my hope that you will visit the site often, as many art works will be created and will be shown here as soon as they are available.
"Again, I would like to both welcome you and encourage you to browse through the work shown and would appreciate hearing from you regarding any thoughts and questions you might have." - Larry Boyer
Following is a brief introduction to the artist.
---
Larry Boyer was born and raised in Tucson, Arizona, lived in Idaho for nine years and moved to Bozeman, Montana, in the winter of 1995. He attended Montana State University in Bozeman and has completed the degree requirements for a BFA with the focus in ceramic sculpture.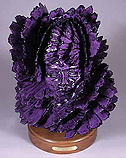 However, while attending the university in Bozeman, he discovered abstract ceramic sculpture and sculpture in general; and has since devoted full time to developing both.

His work reflects the sometimes severe and often dynamic abstract qualities found in the western United States, both past and present. It is the emotive impact of these dynamic elements as felt by the heart in those who love the West that is boldly depicted by him. For more information see Larry Boyer Artist.

* Please click on images for enlargement.